Bar D Wranglers : A Western Christmas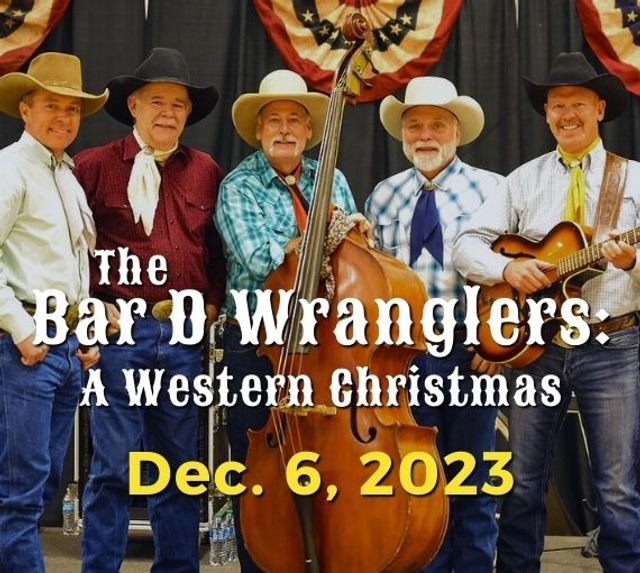 Description
The Bar D Wranglers are coming to help the Broadway Theater ring in the holiday season…Western style. Originating in Durango, CO at the Bar D Chuckwagon, this 5 (five) piece band has provided entertainment for the whole family with their fun old west music and comedy stage show since 1969.
The current members include upright bassist, comedian, and lead vocalist Joel Racheff, 2 time National Flat pick Champion guitar player Gary Cook, World Class Cowboy Yodeler and lead vocalist David Bradley, hot fiddle player Matt Palmer, and - one of the original Bar J Wrangler members – bass vocalist and rhythm guitar player Danny Rogers!
Tickets are on sale NOW. To secure yours, click here!
~~~
2023/2024 Season Ticket subscriptions are also available NOW. To purchase, click here!
Broadway Theater Rock Springs
618 Broadway, Rock Springs, WY 82901
7:00 PM MST
to 9:30 PM MST