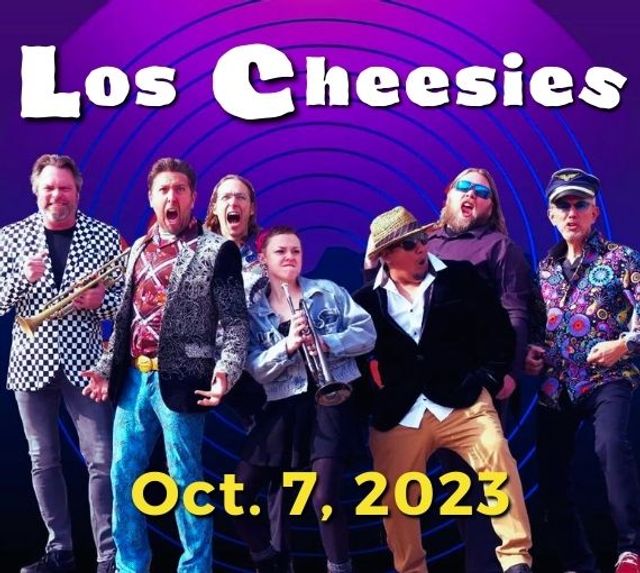 Description
LOS CHEESIES is an insanely wild, high-energy band of both gringos and Latinos, uniting to deliver a unique and super fun, comical, and upbeat style to both English and Spanish-speaking friends. Their four part harmony vocals, shredding guitars and horn section will blow your mind!
9 years of performing and songwriting together has established LOS CHEESIES as one of the most powerful and unique show experiences in CO and WY. You'll find yourself humming their original Fusion Rock and Roll, Ska, Reggae, Rap, and Psychedelic Rock tunes.
This band features the lead vocals and trumpet skills of Kylee Dawn, a Rock Springs native!
Tickets are on sale NOW. To secure yours, click here!
~~~
2023/2024 Season Ticket subscriptions are also available NOW. To purchase, click here!
Broadway Theater Rock Springs
618 Broadway, Rock Springs, WY 82901
7:00 PM MDT
to 9:30 PM MDT