Utah Shakespeare Festival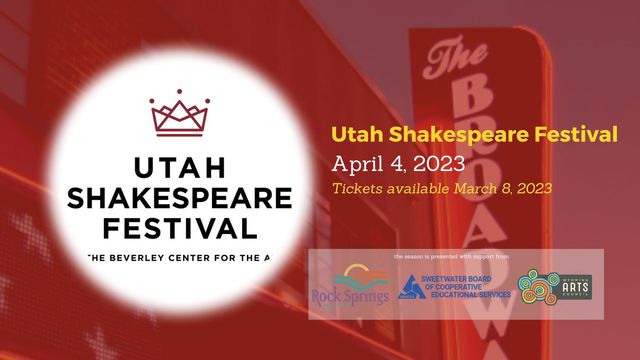 Description
The Utah Shakespeare Festival was founded in 1961 by a young theater professor named Fred Adams. Adams envisioned a theater festival to entertain the millions of annual visitors to the nearby national parks.
The Festival is one of the oldest and largest Shakespeare festivals in North America and most of the Festival's lead actors are members of the Actors' Equity Association and come from all over the country, including Los Angeles, New York and Chicago. Famous actors that have appeared on the Festival stage include Harold Gould, Benjamin Bratt, Jeremy Irons, Bradley Whitford (NBC's The West Wing), Matt Bomer (USA's White Collar) and Ty Burrell (ABC's Modern Family).
In 2000, the Utah Shakespeare Festival received the coveted Tony Award for America's Outstanding Regional Theatre. The Tony Award is the most prestigious and sought-after award in live theatre—the equivalent to the Academy Award in film—and is presented by the American Theatre Wing and the League of American Theatres and Producers. The Festival was nominated for the award by the American Theatre Critics Association.
Broadway Theater Rock Springs
618 Broadway, Rock Springs, WY 82901
7:00 PM MDT
to 9:00 PM MDT
Private:No
RSVP Required:No
Accept Registration Online:No