Jack Wright's Tribute to Neil Diamond Superstar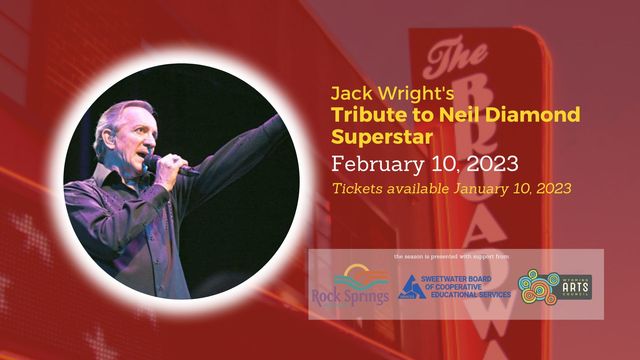 Description
Jack Wright's tribute to Neil Diamond is a highly acclaimed national touring performance of the hit songs that have kept Neil Diamond in the hearts of his fans for more than five decades.
Jack captures the essence of Neil's timeless multi-generational appeal through his interpretive singing and dynamic stage presence – without over-the-top mimicry. He connects with his audiences the way Neil always has. He sweeps us along a powerful spectrum of emotions into an authentic, sophisticated, contemporary Neil Diamond experience.
Tickets available January 10, 2023.
Broadway Theater Rock Springs
618 Broadway, Rock Springs, WY 82901
7:00 PM MST
to 8:00 PM MST
Private:No
RSVP Required:No