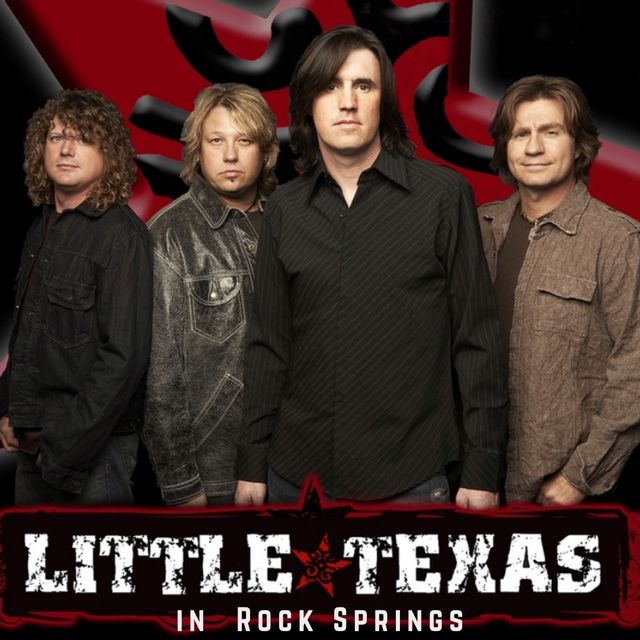 Description
The Broadway Theater is thrilled to announce that country band Little Texas will take the stage on March 11, 2022.  For this Disciple Live Events production, tickets will go on sale at 8 am on Monday, November 29, just in time for holiday gift giving.  Tickets will range from $30 to $48 and are available starting November 29.  
As part of the Young Country movement of the early '90s, Little Texas was responsible for shaking up the country music world with a new, energetic sound that fused the look and attitude of modern rock music with traditional country themes and styles, bringing a much appreciated bolt of life into the genre. For their efforts, country fans the world over richly rewarded the band, buying up over 7 million of their albums, while critics showered them with 3 Grammy nominations plus honors from both the Academy of Country Music (Vocal Group Of The Year) and the Country Music Association (Album Of The Year).
Their first radio release in 1991, "Some Guys Have All The Love," became a Top-10 hit, as did their next single, "First Time For Everything." After the album First Time For Everything was released, five singles reached the top of the charts. The second album, Big Time, truly was the big time for Little Texas.
The sophomore release, which has sold more than three million copies to date, spawned three No. 1 singles -"What Might Have Been," "God Blessed Texas" and "My Love" - and captured the group's first CMT Award, a Billboard award, a Radio & Records award and their first Grammy nomination.
In 2004, the multi-platinum band's four original members— vocalist Duane Propes, Porter Howell (lead vocals and lead guitar), Dwayne O'Brien (vocals and rhythm guitars) and Del Gray (drums) rebuilt the franchise with a completely new sound and they couldn't have been happier to be back on tour and bringing fans what they do best.
Broadway Theater Rock Springs
618 Broadway, Rock Springs, WY 82901
7:30 PM MDT
to 10:00 PM MDT
Private:No
RSVP Required:No