Imagine: Remembering the Fab Four!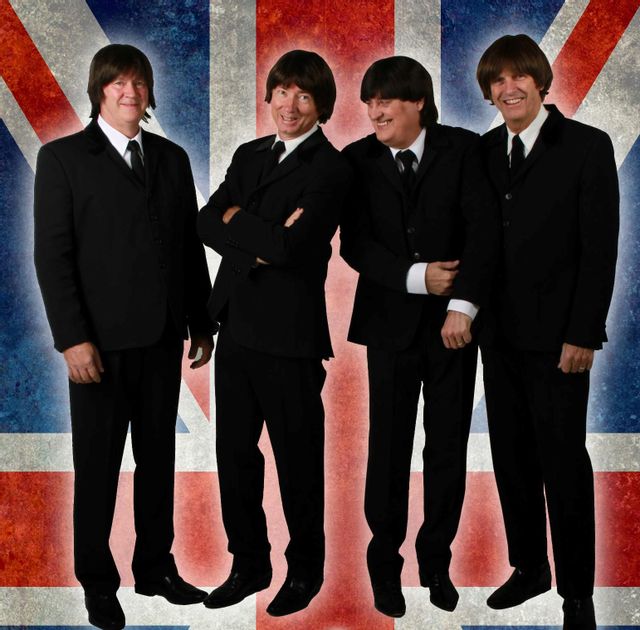 Description
Imagine: Remembering the Fab Four! That's what this Beatles tribute band is all about. From their convincing Liverpudlian accents and Beatles wit to their pointed boots and totally fab gear, what you'll experience during their show is pure magic. It's like seeing the Beatles in concert for the first time!
"Imagine: Remembering the Fab Four!" will play at the Broadway Theater in Downtown Rock Springs on Friday, February 4, 2022 for a return performance in Rock Springs.  The doors will open at 6:00 p.m. with the show slated for 7:00 p.m.  Tickets are available now at BraodwayRS.com or at the Rock Springs Main Street/URA office at 603 S Main Street.  Tickets are just $20 and expected to sell out quickly so those wishing to attend are encouraged to purchase tickets early.  Tickets also make great holiday gifts. 
            "Imagine: Remembering the Fab Four!" was started in 1993 by four lads who've performed more than 1,000 shows across the United States and abroad.  Over the years the group has had the privilege of sharing the stage with such notable acts as the Beach Boys, Jay Leno, Chicago, Three Dog Night, Carrie Underwood, America, Glen Campbell, the Temptations, The Commodores, The Mandrell Sisters, Badfinger and others.
Among many other highlights are their performance at the Nokia Sugarbowl in New Orleans for a national TV audience, being the first act to ever perform at the 20,000-seat USANA amphitheater in Salt Lake City, Utah, and 21 performances at the Shanghai Music Festival in China. Beatlemania is truly alive and well on mainland China!
Imagine can be found wherever people love the Beatles and their music: universities, theme clubs, sporting events, fairs, car shows, art exhibits, fundraisers...and the list goes on.
(Season ticket buyers can get a complimentary ticket to the show by logging onto the ticket website or contacting the URA office at 307-352-1434.)
Broadway Theater Rock Springs
618 Broadway, Rock Springs, WY 82901
7:00 PM MST
to 6:00 PM MST
Private:No
RSVP Required:No