Cloverton Christmas Caroling Caravan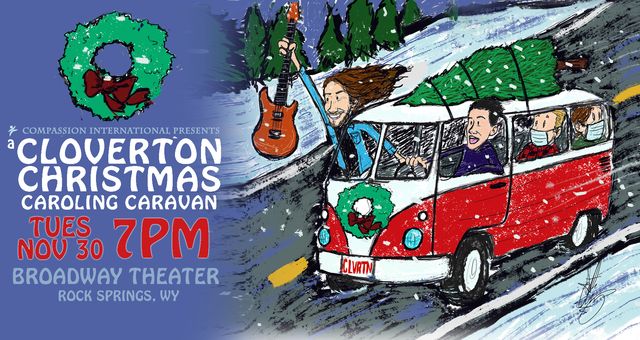 Description
Cloverton is making a return appearance at the Broadway Theater for their Christmas Caroling Caravan. The Christmas experience with Cloverton has captivated audiences all across the country for many years. The four-piece pop-rock outfit finds a way to reach both young and old with their fresh renditions of the Christmas classics, fusing their melodic influences with the timeless songs that generations have been singing and enjoying for years. From classic hymns like "What Child is This" and "Joy to the World," to crowd pleasing numbers like "Carol of the Bells" and "A Hallelujah Christmas," you won't want to miss out on this one of a kind Christmas experience.
Tickets will be on sale soon and include 1-day membership to Friends of the Broadway Theater; beer and wine will be available.
VIP Experience tickets include a Q&A/Talkback with Cloverton.  VIP doors open at 5 pm with the Q&A/Talkback from 5:15PM-5:45PM, General admission doors open at 6 pm.  
Broadway Theater Rock Springs
618 Broadway, Rock Springs, WY 82901
7:00 PM MST
to 7:30 PM MST
Private:No
RSVP Required:No