Actor's Mission presents Beer for Breakfast
by Sean Grennan, directed by Erika Hunsaker.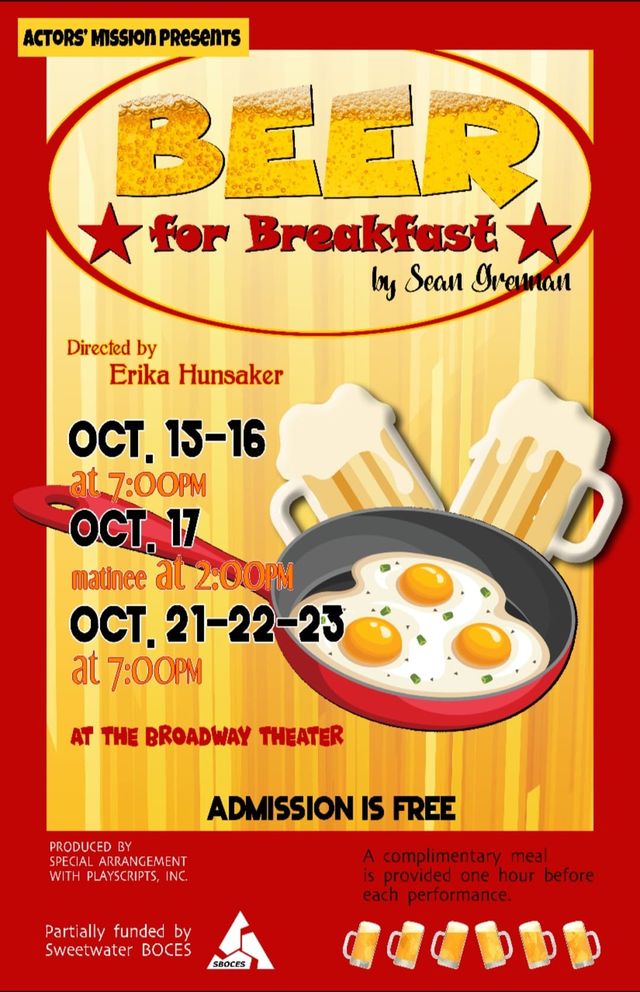 Description
Performances: Oct. 15th - 16th, 21st - 23rd at 7:00 PM and Oct. 17th at 2:00 PM at the Broadway Theatre in Downtown Rock Springs. Admission is free and a complimentary meal will be served before each performance!
Broadway Theater Rock Springs
618 Broadway, Rock Springs, WY 82901
7:00 PM MDT
to 8:30 PM MDT
Private:No
RSVP Required:No