It Will Be a Dog-Gone Good Time at the Broadway Theater!
---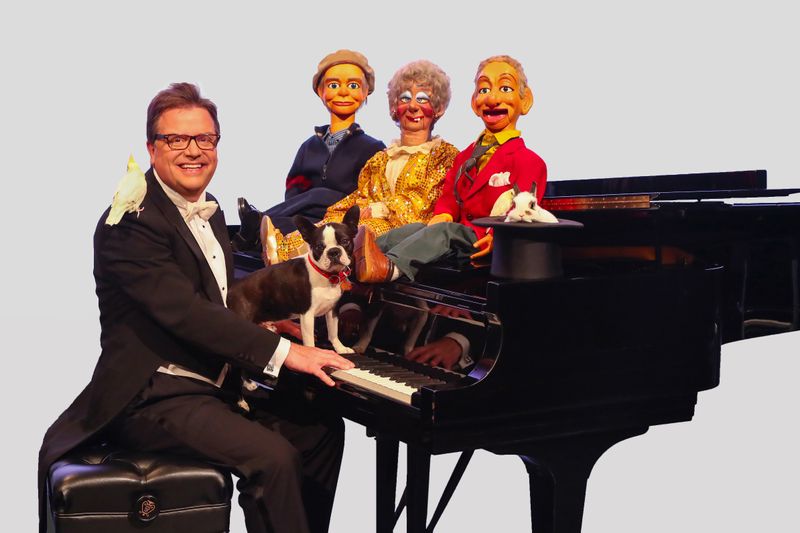 Have you ever met a talking dog? Get ready and meet the funniest comedian on four legs!
            "Irving" with a little help from his friend, Todd Oliver, is going to talk up a storm.
            Todd Oliver's Funniest Night Of Your Life will be presented by Rocky Mountain Power Foundation at the Broadway Theater in Downtown Rock Springs, Friday, February 26, 2021. Doors open at 6 pm and the performance begins at 7 pm.
            If you ever wondered how a dog looks at life, this little home raised companion is going to give it to you straight from the dog's mouth. He won't mince words, and if he does, it's Todd's fault anyway. (He's a ventriloquist.)
            Todd Oliver grew up loving dogs, ventriloquism, music and magic. As a young boy, he studied piano, guitar, voice, and a variety of arts. Along the way, he created some wooden headed characters and performed around the world. The audience will also meet a bunny named Alice and three beautiful birds.
            Todd Oliver and his friends have been a feature on The Late Show with David Letterman, The Tonight Show with Jay Leno, The Late Late Show with Craig Ferguson, The Today Show, Walker Texas Ranger, and in 2012, they were in the top four finalists on America's Got Talent.
            A major draw for many years on Showboats in Branson MO, and Nashville TN, as well as other major entertainment venues, Todd is now touring, bringing his brand of clean family fun to towns across America.
            Tickets are $10 per person and are available for purchase at the Rock Springs Main Street/Urban Renewal Agency, 603 South Main Street, Rock Springs Chamber of Commerce, 1897 Dewar Drive and online at BroadwayRS.com.
            Seating is limited. Masks and social distancing are required.
            For more information on this show and other performances, go to BroadwayRS.com or contact the organization at 307-352-1434.