Get Ready to Listen to Live Music at The Broadway Theater
---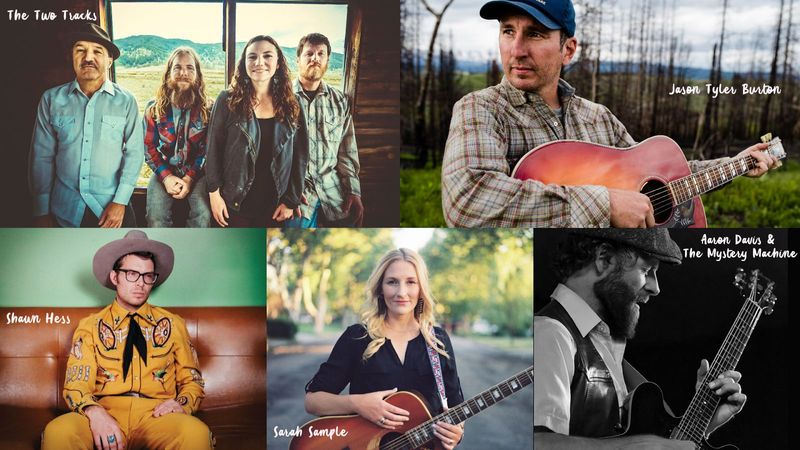 The 2020 WYOmerica Caravan Tour is scheduled for Friday, October 2, 7 p.m. Tickets are $10 and are available at the Rock Springs Main Street/Urban Renewal Agency office, 603 South Main Street and Rock Springs Chamber of Commerce, 1897 Dewar Drive.

            In collaboration with the Wyoming Arts Council, the sixth anniversary tour will feature Wyoming-based bands.
            Aaron Davis and the Mystery Machine will add some Southern Blues flavor. Davis, a Kentucky native, is a Wyoming-based multi-instrumentalist and vocalist. He taught himself how to play the electric, acoustic and resonator guitars, banjos, lap steel, harmonica, mandolin, pedal steel, bass and cigar box percussion.
            With humor and grace, Wyoming musician Jason Tyler Burton writes songs about people, places, and the joys and sorrows of living in rural communities. His fourth album, Kentuckian was voted the #1 Wyoming album of 2019 by Wyoming Public Radio.
            Shawn Hess from Laramie will bring his modern takes on country, folk and Americana to the stage.
            The Two Tracks is an acoustic, Americana quartet from Sheridan. They specialize in an Earth-grown sound while providing different perspectives of life.
            Ace audio engineer Adam Bender (Laramie) will once again mix all of the shows.
            After careful consideration of pandemic safety orders for gatherings in the state, there will be limited venue capacities, mask requirements for venue staff, crew and musicians when not performing, and more precautions onstage and off. Concertgoers will also be encouraged to wear masks, and gather responsibly with awareness for social distancing and safety measures in light of the COVID-19 pandemic.
            According to founder,coordinator and performer for the WYOmerica Caravan Tour, Aaron Davis, the future of live music and local venues depend on it.
            Sponsors for the event include Wyoming Arts Council, Western AF, Wyoming Public Radio and More, Give'r, Jackson Hole Buckrail, Snake River Brewing, BendeRuble Sound, Showdeer, Pinedale Fine Arts and Rock Springs Holiday Inn