Down Under N' Beyond : LIVE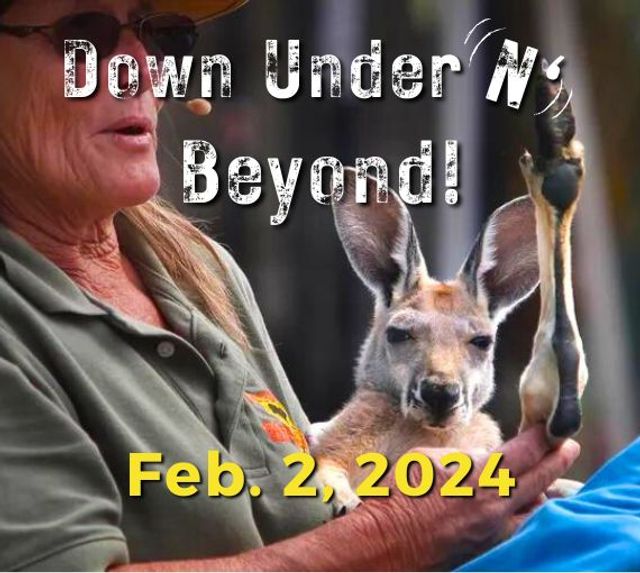 Description
Aussie Kingdom presents "Down Under N' Beyond : LIVE"
The only traveling Australian Animal Show in the United States and Canada!
Audiences are introduced to the wonders of Australia as they interact with several different species of marsupials (pouched animals) such as kangaroos, wallabies, walleroos. Also offered are other native Australian wildlife, including lizards and birds such as the kookaburra, rainbow lorikeet, and bearded and frill dragons.
Seeing, touching and hearing the stories behind these captivating creatures during three shows performed daily. As you wonder throughout the educational and interactive areas, you learn about native Australian art, musical instruments and other animals, found only in Australia!
Tickets are on sale NOW. To secure yours, click here!
~~~
2023/2024 Season Ticket subscriptions are also available NOW. To purchase, click here!
Broadway Theater Rock Springs
618 Broadway, Rock Springs, WY 82901
7:00 PM MST
to 9:30 PM MST