Parade Lounge
Watch the parade from the theater!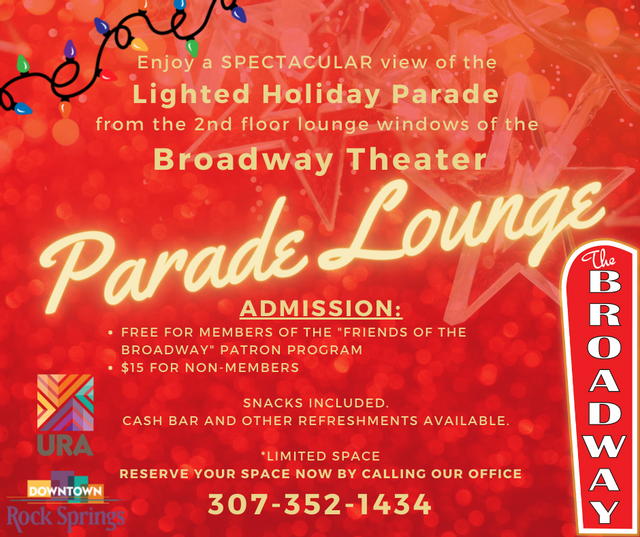 Description
No need to battle the cold on Broadway Street during the Holiday Lighted Parade. Locals and visitors are invited to enjoy the view from the second floor lounge windows of the Broadway Theater as part of the Rock Springs Main Street/Urban Renewal Agency's fundraising efforts.
Admission is free to Friends of the Broadway members and $15 for non-members. Snacks will be included. A cash bar and other refreshments will be available. Since there is limited space, locals and visitors are advised to reserve space in the Parade Lounge by calling the URA office at 307-352-1434.
Broadway Theater Rock Springs
618 Broadway, Rock Springs, WY 82901
5:00 PM MST
to 6:00 PM MST